Positions on Transport, Technology, Innovation


Durable,innovative, safe:
ISIS-IL Interlockings

From the siding to the open track and from there to a siding? 100% safe! From a station past signals and secured points? 100% safe! Under detection of various track switching devices and numerous locked points? 100% safe! On the entrance to a rack railway station? 100% safe!


As different as these requirements of railway companies may be, there is a solution to always be 100% safe on the road: ISIS-IL, the innovative interlockings from EBE Solutions are being trusted by more and more customers.
ISIS-IL interlocking technology is an industrial, modular system that combines all the functions of a modern electronic interlocking – from small to large.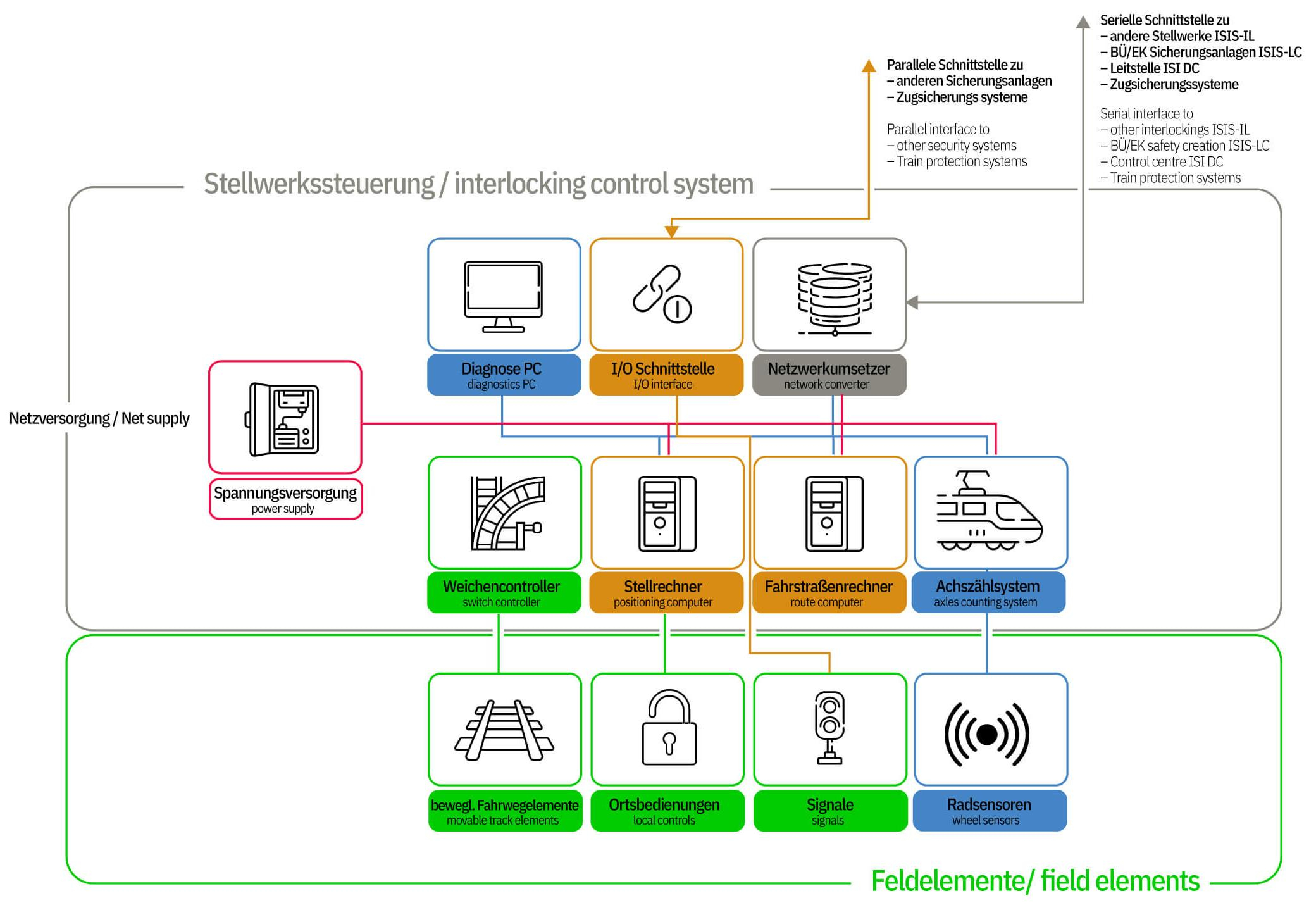 ISIS-IL
is based on standard industrial components


Based on selected innovative industrial products, the connection to superordinate or subordinate train control systems, control centres, etc. is uncomplicated. You can thus handle technical operations entirely according to your operational requirements and expand them economically and flexibly with ISIS-IL interlockings.


ISIS-IL
impresses with a long product lifespan

In order to guarantee a long product life for railway technology, ISIS-IL relies on innovative, worldwide industry standards instead of special solutions. This means that ISIS-IL systems are always based on the latest technology in the railway industry. This is why we are able to guarantee high long-term availability, reliability and flexibility.
ISIS-IL
ist international Certificated

Hardware and software are of course subject to international standards for safety technology, based on CENELEC – an European system for technical standards (EN50126, EN50128, EN50129, etc.). Hardware and software used must be subjected to these tough requirements and tests, nothing goes towards the rail without the corresponding certificates. This process takes years in some areas, but we at EBE are deeply convinced that any effort in favour of safety is a good and necessary investment in the future of rail transport.
ISIS-IL
actuator and route computer

The functionality itself is implemented by a control and route computer. Signals, wheel sensors, point motors and other field elements report millions of pieces of information to the ISIS-IL actuating computer. All of this is scanned millions of times per second under the highest safety requirements. This ensures that no information can be lost and that safety is guaranteed at every second.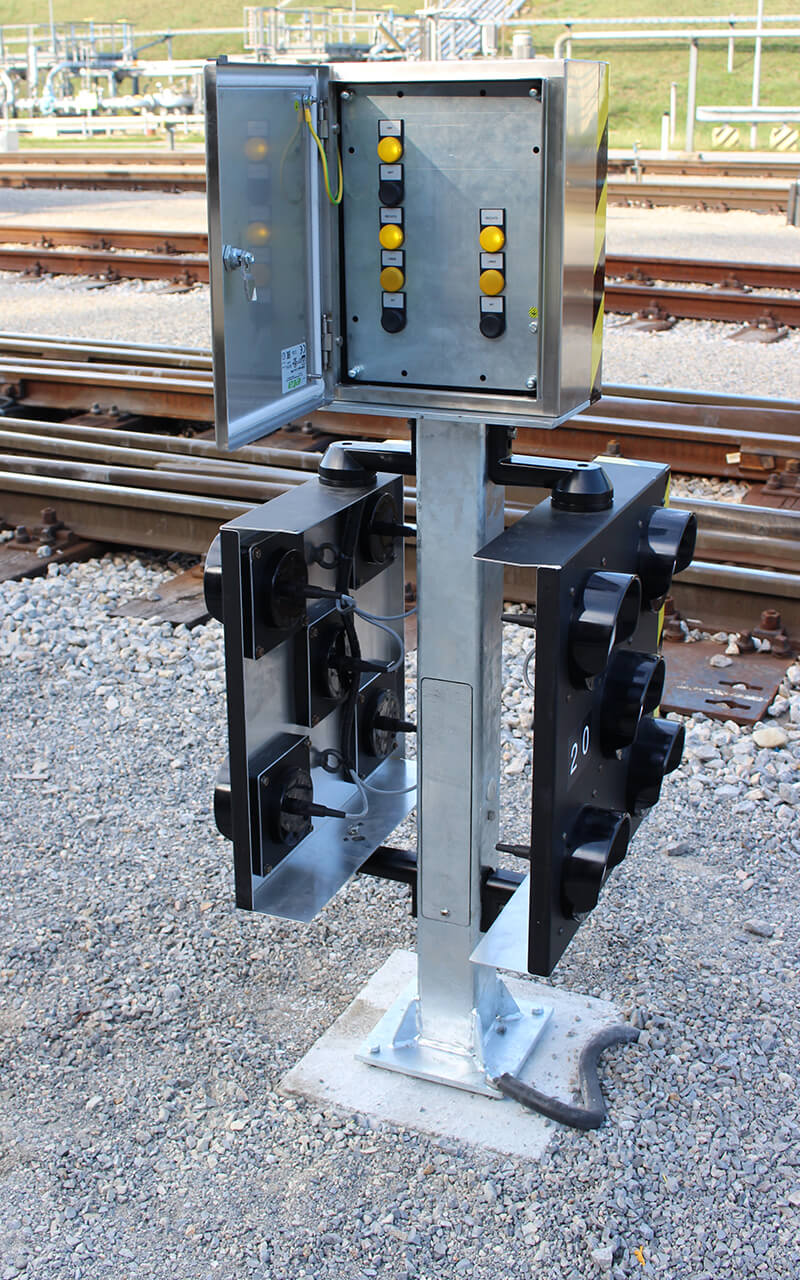 A small insight into the ISIS interlocking. The control panel is used for easy close-up operation, the structured control panel gives a good overview (pictures above). The heart of the system is the interlocking computer, which controls the entire system (centre right). The turnout signal provides information about the position of the turnout (picture below).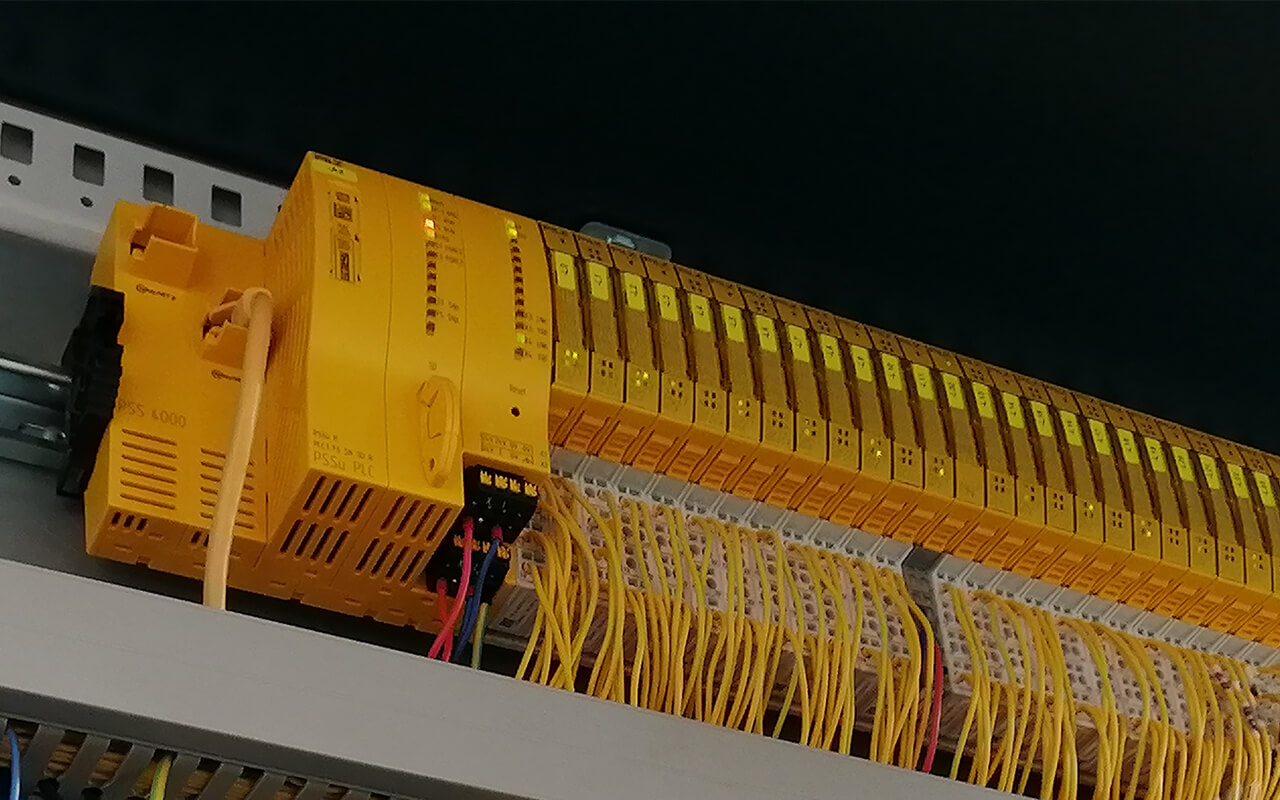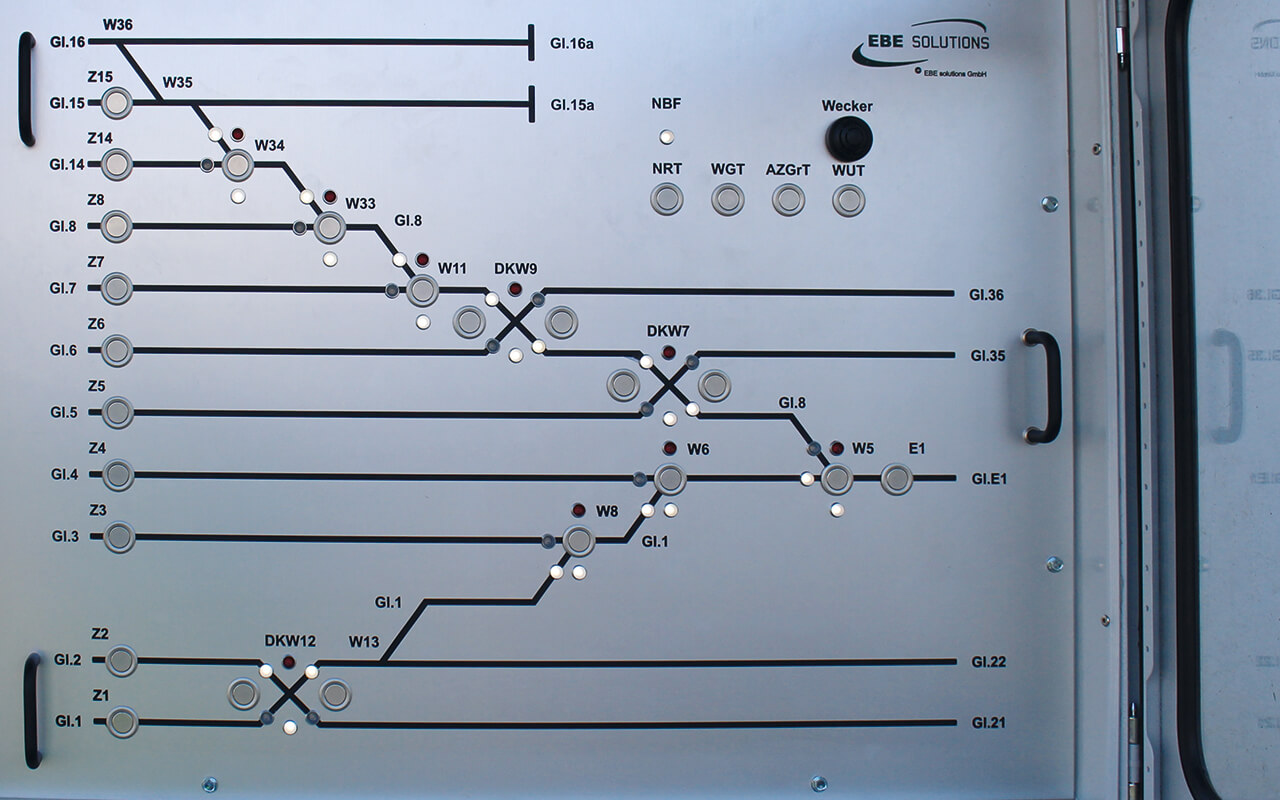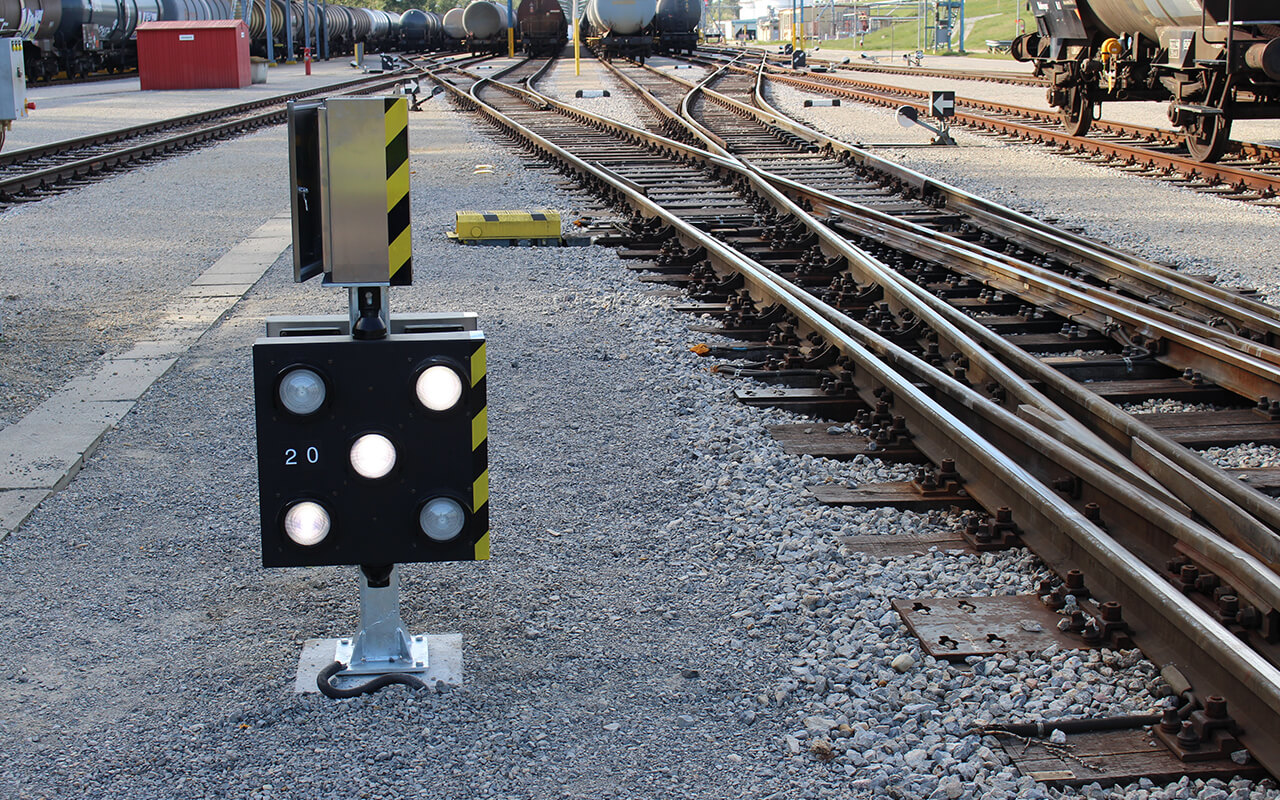 ISIS-IL
Visualisation


This module provides different variants of visualisation for the operation of ISIS-IL: from simple push-button interlocking, target tracks accessible at the push of a button with decentralised operation, uniform user interfaces (EBOS's) to TFT displays with centralised control..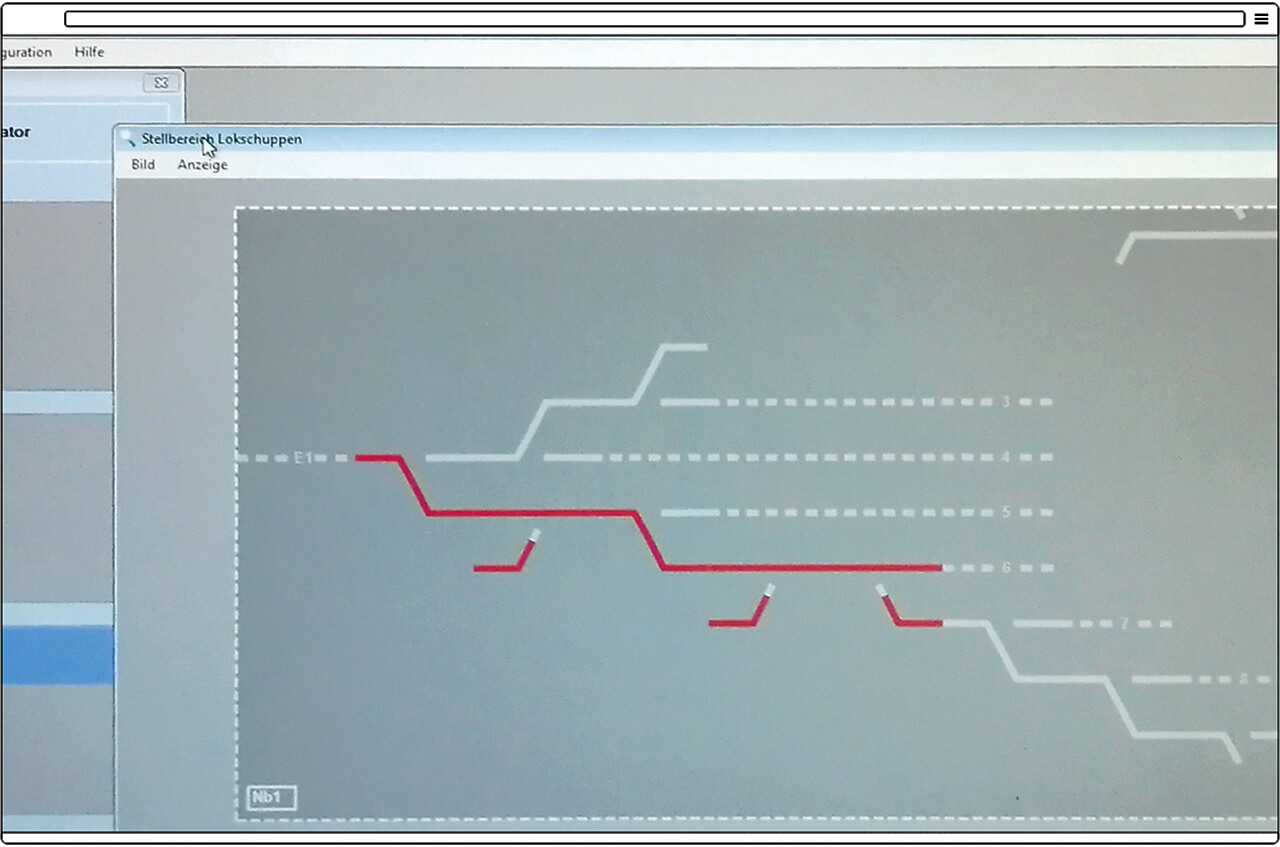 ISIS-IL
Diagnostics

Particular attention is paid to detailed diagnostics for these systems. This means that our customers and the EBE Solutions service team are permanently connected to the interlockings, whether with office PCs or mobile applications. Analysis and maintenance are visible at a glance. If information arises that needs to be communicated to higher-ranking bodies, we are always connected to the technology via remote diagnosis. The diagnostic system has different interfaces; solutions were implemented via GSM, copper lines and fibre optic cables.

All Features at a glance:


Next stop:
selfie-shooting!


For passengers of the Waldviertelbahn, the nostalgic railway experience is usually the main focus, but no matter how nostalgic the ride, modern technology is required in the area of safety, especially at intersections with road traffic. Recently, EBE Solutions has implemented an unusual, tailor-made concept. Before and after the Alt Weitra stop – known to many railway enthusiasts as a particularly romantic spot and therefore a popular photo stop – there are crossings with busy roads in both directions. These had to be technically secured. The special feature here: in order to keep the blocking times for road traffic as short as possible during longer stops (e.g. for photo stops), a safety system for railway crossings was coupled with a stop warning system for the first time in Austria.



Passengers on the Waldviertelbahn can now stop for a selfie.

Passengers at the stop can use a button to signal to the train that they want to board. From the train, the request to stop in Alt Weitra is signalled to the system. This innovative link between the stop request system and the level crossing system means that road traffic can cross the railway while the train is at the stop and is only stopped for the actual passing of the train. The passengers are visibly pleased. However, implementing these complex requirements safely and in compliance with all regulations required some ingenuity on the part of the project team here at EBE Solutions.